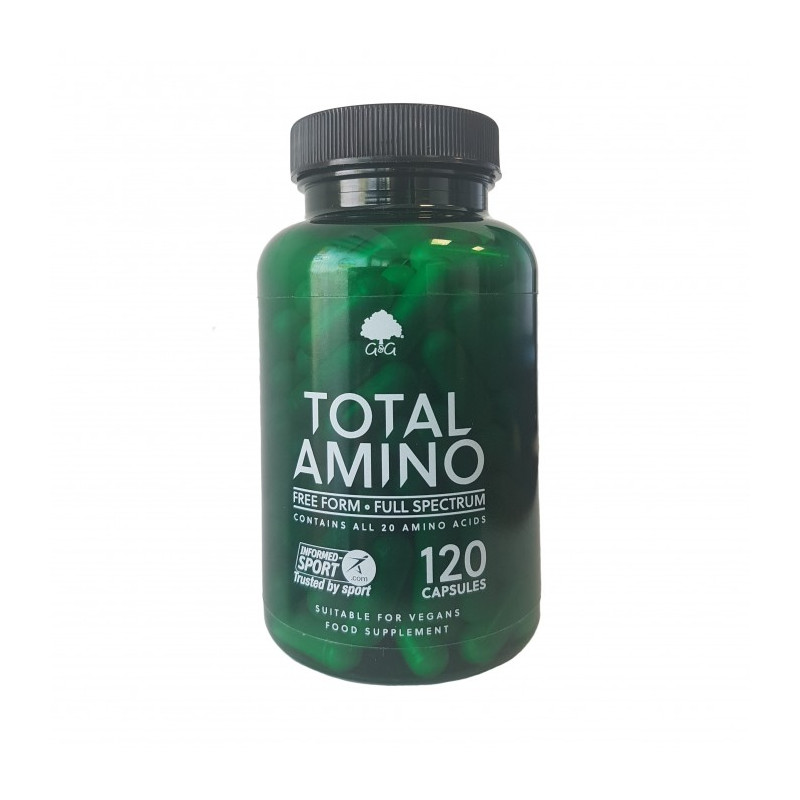  
Total Amino - 120 Capsules
SKU: GA804
120 capsules
Suitable for vegans
Description
TOTAL AMINO is a dietary supplement that provides all 20 amino acids used by the body, including 9 essential amino acids that the body cannot produce on its own. Amino acids are building blocks of proteins in the human body. They do not require a digestive process and are therefore absorbed directly into the body. Usually, the amino acids are obtained from animal sources, however, in this dietary supplement you will find amino acids derived from plants!
The product does not contain: gluten, lactose, wheat, preservatives, artificial colors and fillers. Product suitable for vegans and vegetarians. Product approved as kosher
Usage: 1-2 capsules a day 15 minutes after training or 2x1 capsules before a meal.
Do not exceed the recommended daily dose.
Dietary supplement can not be used as a substitute for a varied diets.
A balanced diet and a healthy lifestyle are recommended.