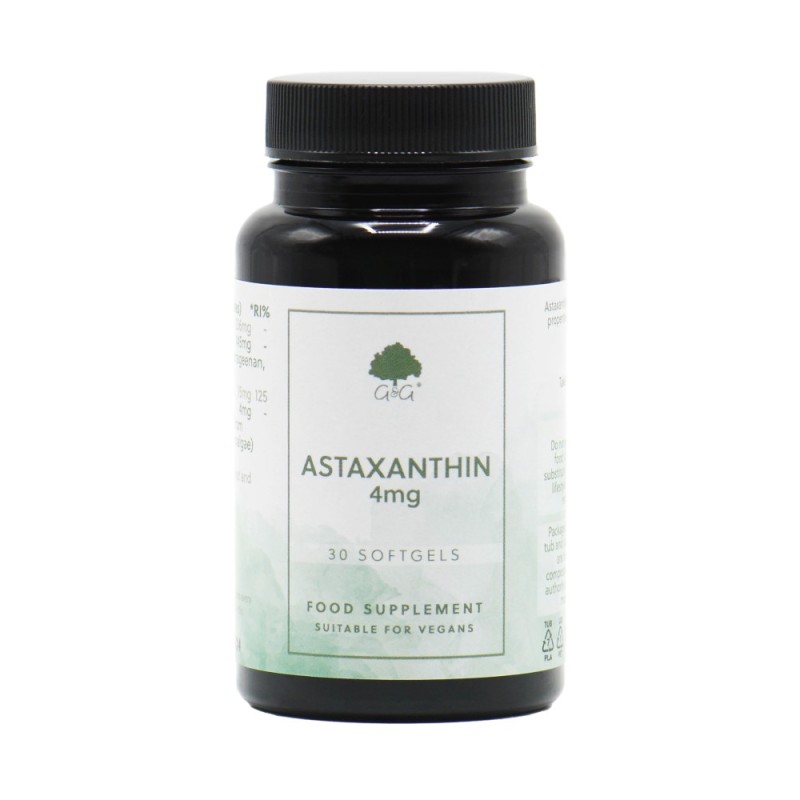  
Astaxanthin 4mg - 30 Softgels
SKU: GA158
BioAstin Astaxanthin is one of the most powerful antioxidants available today.
Description
Supplemental Facts
Serving Size: 1 capsule
| Ingredients | Per Serving |
| --- | --- |
| Astaxanthin | 4 mg |
| Vitamin E Natural (d-alpha-tocopherol) | 2 iu (15 mg) |
| Phosphatidylcholine (Soya lecithin) (SOYA) | 32 mg |
| Safflower Oil | 410 mg |
| Vegetable softgel (capsule) | 192 mg |
| glyceraol, modified starch, carrageenan, sodium carbonate anhydrous |   |
Directions: Take 1 capsule daily, or as a directed by a healthcare professional.
Scientific research shows that this Carotenoid is much more potent as an Antioxidant and has many more specific benefits for human nutrition than Beta Carotene, Lutein or Lycopene.
In fact, Natural Astaxanthin is the strongest natural Antioxidant that science has found yet.
Most powerful Antioxidant known
Highly effective Anti-inflammatory
Protects the Eyes and Brain
Improves skin appearance
Increases energy and endurance
CONTAINS NO: GMO, gluten, wheat, lactose, added sugar, artificial preservatives or colourings.
Suitable for vegetarians and vegans, approved kosher.