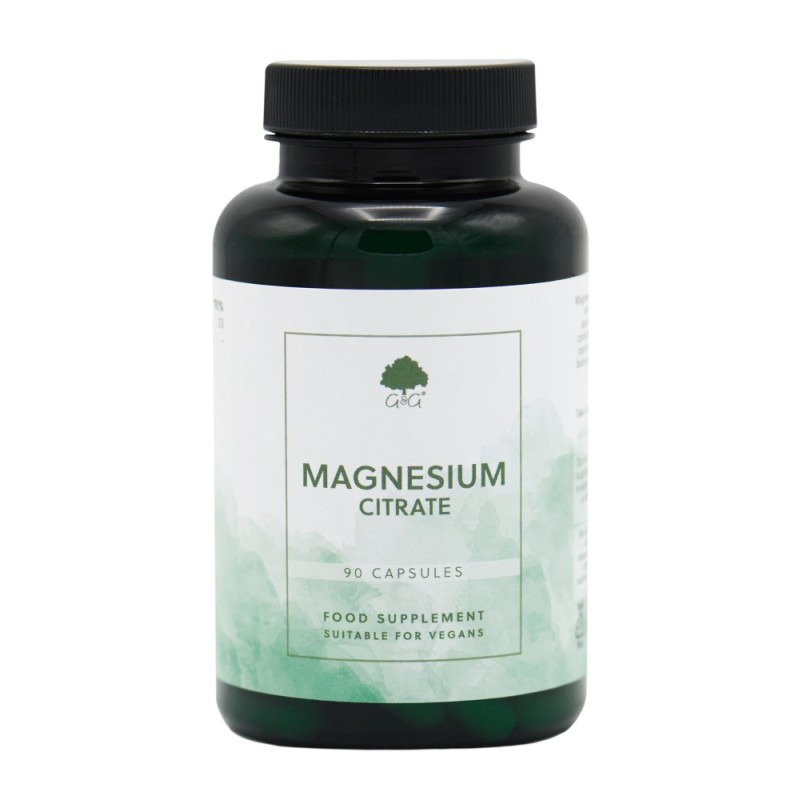  
Magnesium Citrate 100 mg - 90 Capsules
SKU: GA709
Reduction of tiredness and fatigue
Energy-yielding metabolism
Muscle function
Maintenance of normal bones and teeth
Electrolyte balance
Description
Supplemental Facts
ingredients for 1 capsule:
Ingredients
Per Serving
Magnesium citrate (

Providing 100mg of elemental magnesium citrate)

666 mg

Additional ingredients:

 

Rice flour

156 mg

Vegetable cellulose (capsule)

120 mg
 Directions: Take 1-3 capsules daily with a meal or as directed by a healthcare professional.

Magnesium is an elemental mineral. Magnesium citrate is a magnesium preparation in salt form with citric acid in a 1:1 ratio (1 magnesium atom per citrate molecule).
WHAT DOES MAGNESIUM DO?
Magnesium contributes to normal:
Reduction of tiredness and fatigue
Energy-yielding metabolism
Muscle function
Maintenance of normal bones and teeth
Electrolyte balance
Functioning of the nervous system
Protein synthesis
NO EXCIPIENTS - PURE MAGNESIUM CITRATE
Magnesium Citrate comes in the form of a vegetable cellulose capsule. This enables us to offer a supplement that does not require any unnecessary chemicals, excipients, binders or unnatural fillers. A vegetable cellulose capsule is designed specifically to break down naturally within the acid of your stomach, ensuring that the nutrients are absorbed during digestion.