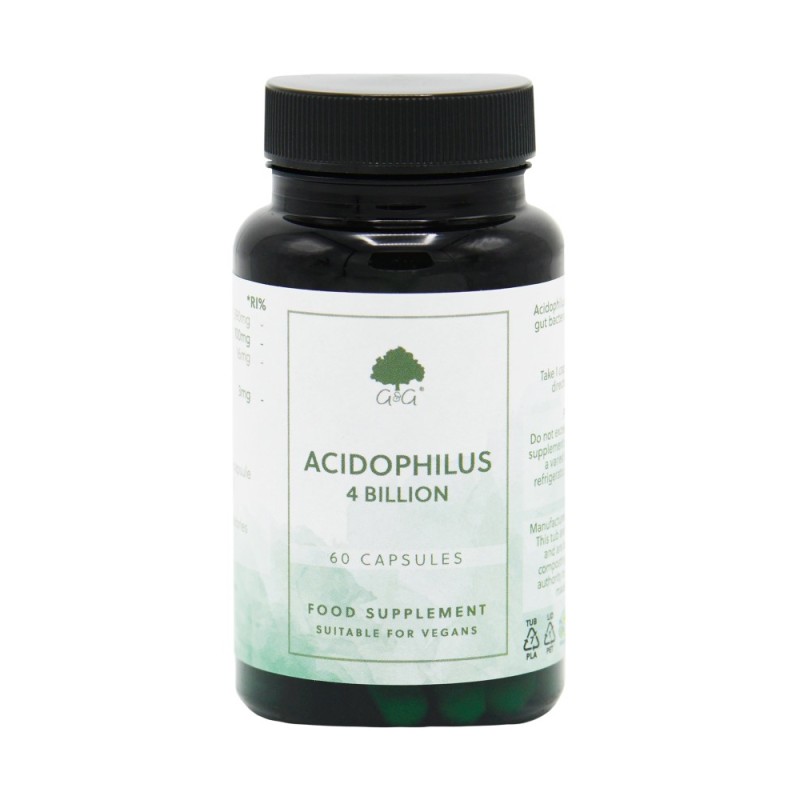  
Lactobacillus Acidophilus 60 Caps
SKU: GA216
Improved digestion
Preventing the risk of diseases of the gastrointestinal tract
Reducing the risk of developing cancer
Improvement of metabolism
Enhanced immunity
Description
Supplemental Facts
ingredients for 1 capsule
Ingredients
Per Serving

DDS-1 strain Lactobacillus acidophilus

(50 billion per gram) 

80 mg
vitamin C (ascorbic acid)
3 mg
fructooligosaccharides
317 mg
vegetable cellulose capsule

On a base of maltodextrin

*Blend comprised of , Bifidobacterium infantis, Bifidobacterium longum B
 Directions: Take one capsule two times between meals, or as directed by a specialist.
Allergy advice: Contains milk (inc lactose) of probiotic substrates. Contains no: gluten, wheat, added preservatives, artificial colors.
Lactobacillus Acidophilus - lactometer in the interaction with the intestinal microflora, are actively contributing to this process, as education , as well as other substances, which possess antibiotic properties due to which the growth of putrefactive bacteria is inhibited.