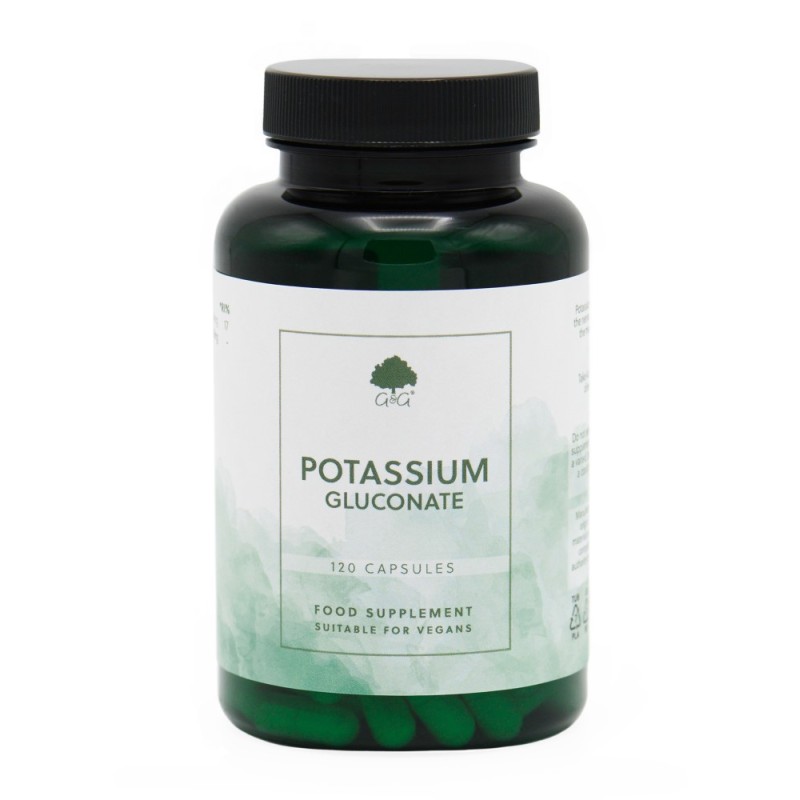  
Potassium Gluconate 500 mg - 120 Capsules
SKU: GA098
Potassium Gluconate 500mg. Potassium is an important mineral used in various bodily functions and used in the maintenance of the body's acid-base balance and nerve condition
Description
Supplemental Facts
Serving Size: 1 tablet
| Ingredients | Per Serving |
| --- | --- |
| Potassium Gluconate | 333.6 mg |
| Capsule shell: vegetable cellulose | 400 mg |
T ake 4 capsules daily with a main meal, or as directed by a professional.
Potassium is an important mineral used in various bodily functions which can also be found in bananas. It is an important factor in the maintenance of the body's acid-base balance and nerve condition, as well as the transfer of nutrients through cell membranes.
WHAT DOES POTASSIUM DO?
Potassium contributes to normal functioning of the nervous system
Potassium contributes to normal muscle function
Potassium contributes to the maintenance of normal blood pressure
CONTAINS NO: gluten, wheat, lactose, added sugar, artificial preservatives or colourings

Suitable for vegetarians and vegans
Approved kosher