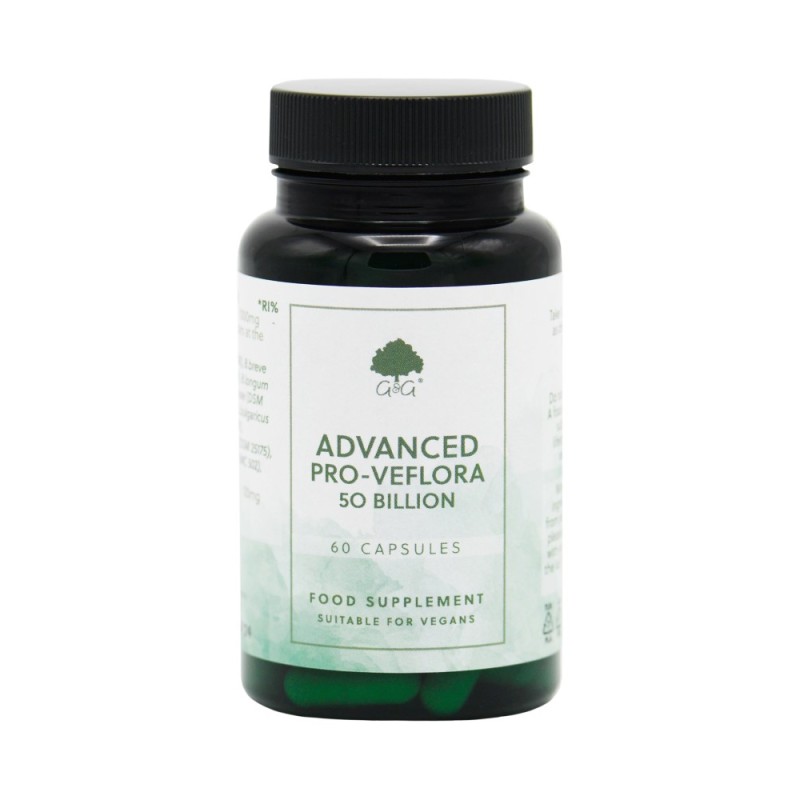  
Advanced Pro-Veflora 50 Billion
SKU: GA059
Helps to restore the normal operation of the digestive tract
Eliminates acute and chronic bowel disorders
Contributes to the normalization of metabolism
Helps the absorption of calcium and other vitamins and minerals
to become more resistant to the influence of infections and other pathogenic factors
Description
Supplemental Facts
ingredients for 1 capsule
Название вещества
Содержание

SynBalance(R) Premix 14* (50 billion per gram)

Consisting of:

B.bifidum - LMG P-29508
B.breve - DSM 25173
B.infantis - LMG P-29639
B.longum - LMG P-29511
B.lactis - DSM 25566
L.casei - DSM 25569
L.acidophilus - LMG P-29512
L.bulgaricus - DSM 25567
L.plantarum DSM 24937
L.rhamnosus - LMG P-29513
L.reuteri - DSM 25175
L.salivarius - DSM 16530
L.paracasei IMC 502
S.thermophilus - DSM 26721

1000 мг
Capsule shells: vegetable cellulose
200 мг
*providing 50 billion viable organisms at the time of manufacture
Directions: TTake 1 capsule daily with water, before a meal, or as directed by a specialist.
Allergy advice: Contains milk (including lactose) from probiotic substrates. Contains no: gluten, wheat, added preservatives, artificial colors.
Attention: Please note that this product needs to be refrigerated. We recommend you to store it in the refrigerator. Capsules and powders of this series should be taken after at least 2 hours after eating the other additives.
Advanced Pro-Veflora is a balanced blend of bifidobacteria and lactobacilli. Restores microflora and the balance of beneficial bacteria. Prevents digestive disorders and infections, strengthens the body and increases the body's resistance to various infectious diseases.