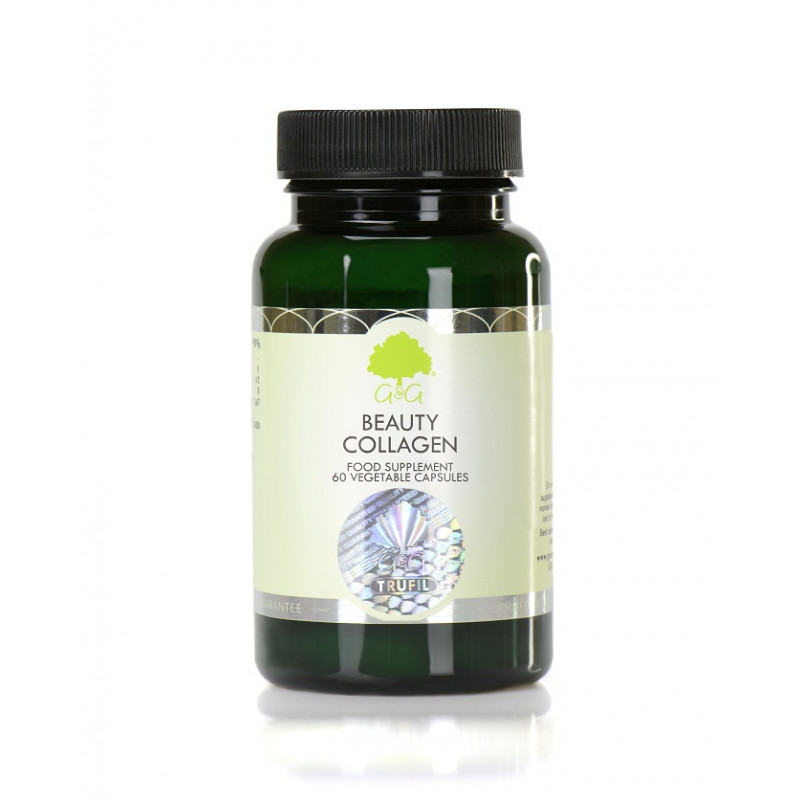  
Beauty Collagen
SKU: GA057
60 day supply based on 1 a day
Hydrolysed bovine collagen
Vitamin C and hyaluronic acid
Description
Supplemental Facts
Ingredients for 1 capsule
Ingredients
Per Serving

Collagen (Bovine)

450 mg
Vitamin C (Ascorbic acid)
50 mg
Hyaluronic acid
50 mg
Additional ingredients:
Vegetable cellulose (capsule)
120 mg
 Directions: Take 1 to 2 capsules daily, or as directed by a healthcare professional. Drink plenty of water (2+ litres a day) when supplementing with hyaluronic acid.
Hydrolysed bovine collagen contains hydrolysed bovine collagen peptides with instant solubility. It is an abundant source of amino acids, particularly glycine, proline and hydroxyproline. Hydrolysed collagen is broken down for easy absorption. Whilst there are many different types of collagen, our bovine source is both type 1 and 3. Hyaluronic acid is a polysaccharide chain of repeating disaccharide units. It serves as supporting structure for extracellular space throughout the body. It's found predominantly in skin, synovial fluid and the eyes.
Vitamin C contributes to:
Normal collagen formation for the normal function of skin. 
Protection of cells from oxidative stress
Those looking to support normal formation and functioning of the skin.
Do not exceed stated recommended dose.
A food supplement should not be used as a substitute for a varied and balanced diet & healthy lifestyle.
Store in a cool dry place, out of the reach and sight of children.