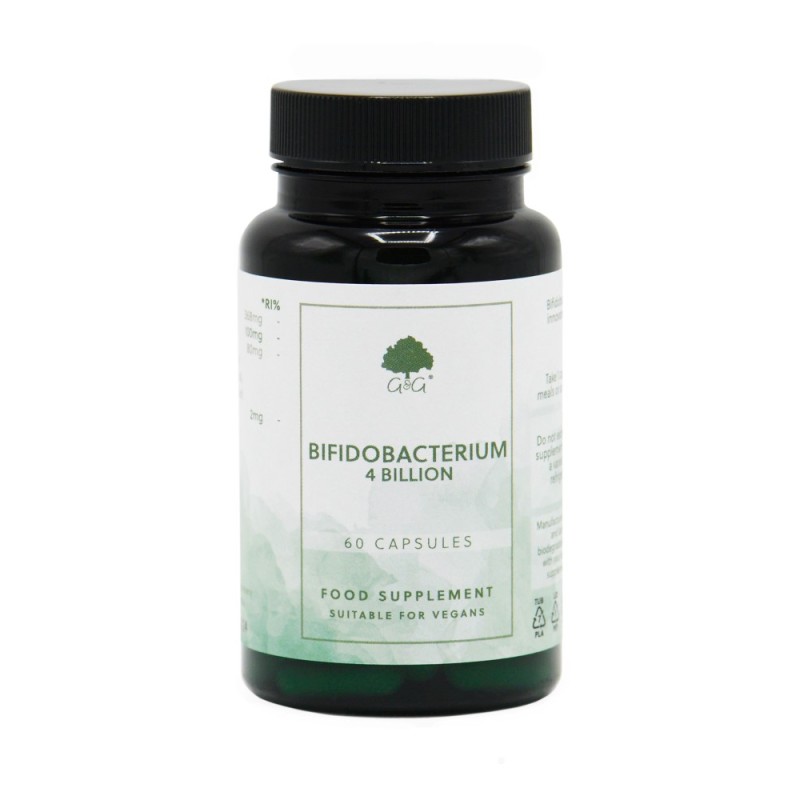  
Bifidobacterium 60 Capsules
SKU: GA214
Helps to restore the normal operation of the digestive tract
Eliminates acute and chronic bowel disorders
Contributes to the normalization of metabolism
Helps the absorption of calcium and other vitamins and minerals
to become more resistant to the influence of infections and other pathogenic factors
Description
Supplemental Facts
ingredients for 1 capsule
Ingredients
Per Serving
Bifidobacterium bifidum (50 billion per gram, 3 strain)
80 mg
vitamin C (ascorbic acid)
2 mg
fructooligosaccharides
318 mg
vegetable cellulose capsule

On a base of maltodextrin

*Blend comprised of Bifidobacterium breve, Bifidobacterium infantis, Bifidobacterium longum B
Directions: Take one capsule two times daily with water before a meal.

Caution: Please note that this product needs to be refrigerated. We recommend you to store it in the refrigerator. Capsules and powders of this series should be taken after at least 2 hours after eating the other additives.
Bifidobacterium restores the balance of beneficial bacteria. Prevents digestive disorders and infections, strengthens the body and increases the body's resistance to various infectious diseases.