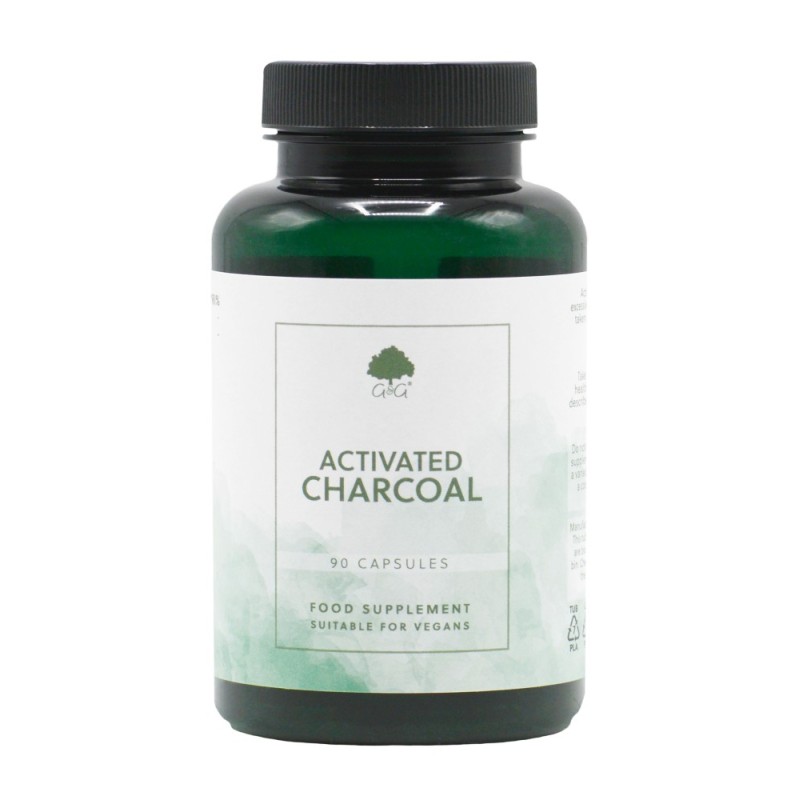  
Activated Charcoal - 90 Capsules
SKU: GA078
1 month's supply (3-a-day)
Activated charcoal
Suitable for vegetarians and vegans
Description
Supplemental Facts
ingredients for 1 capsule:
| Ingredients | Per Serving |
| --- | --- |
| Charcoal (activated) | 450 mg |
| Vegetable cellulose (capsule) | 120 mg |
Directions: Take 1 capsule 3 times daily or as directed by a healthcare professional. Not intended for long-term use.
OUR ACTIVATED CHARCOAL
Our Activated Charcoal supplement provides high-quality active charcoal in a supplement cappsule. Activated Charcoal might be a helpful addition to meals which you might find hard to digest or tend to leave you feeling bloated
EXCIPIENT FREE
We provide our activated charcoal in a vegetable cellulose capsules. The use of a capsule enables us to avoid the addition of any excipients, binders and coatings that are commonly found in tablet supplements. A vegetable cellulose capsule is designed specifically to break down naturally within the acid of your stomach, ensuring that your body absorbs the nutrients during digestion.
SUITABLE FOR VEGANS
Activated charcoal is suitable for vegetarians and vegans. It is also approved kosher and does not contain any major allergens.